Advertising for Your Startup in the "Real World"
May 1, 2011
Build it and they will come as a motto will get you fairly far in the internet community. However, when you're expanding to larger audiences, traditional marketing strategies are extraordinarily helpful. As much as we might hope, not everybody is online trolling for the next big thing. Particularly when your product has global appeal as a tool, a funny, memorable ad in a crowded place will do the trick.
As a delighted NYC dweller, there's a goldmine in the NYC subway. Here's a cute ad from grubhub: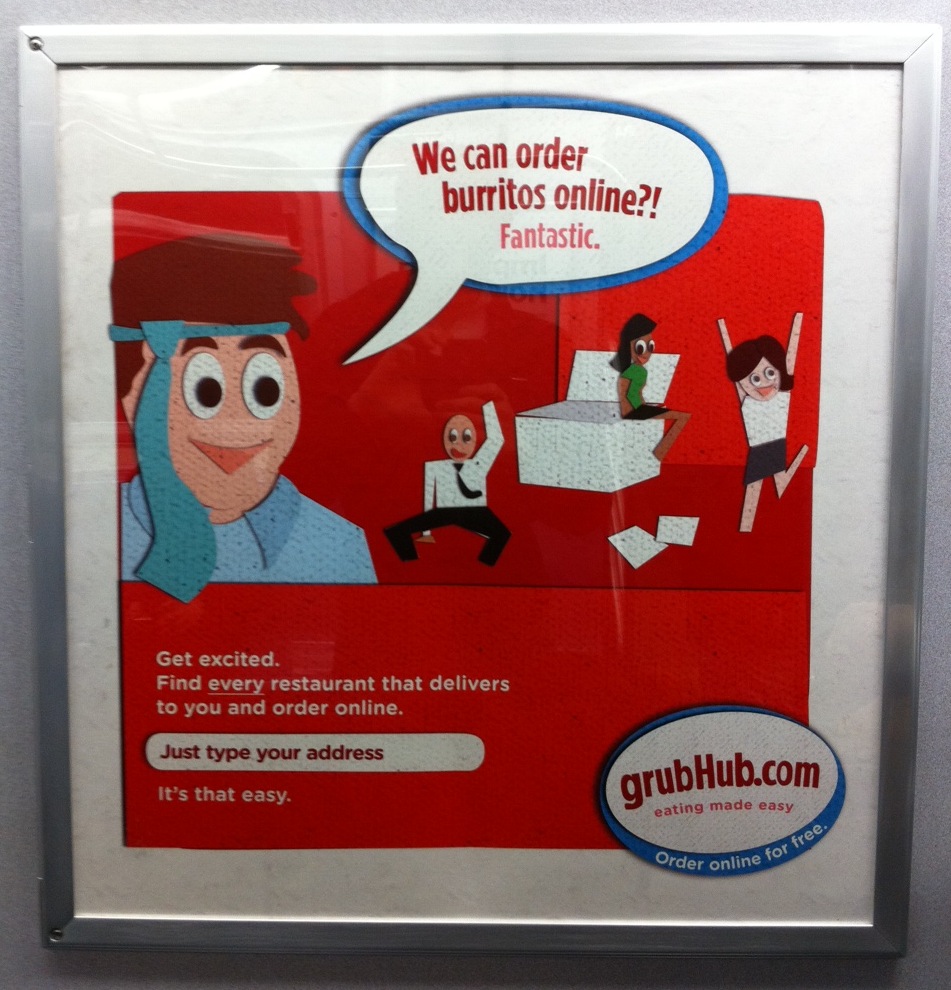 I've been espousing this philosphy for years, and now Meetup has brilliantly used it as a slogan in their ads: "use the internet to get off the internet."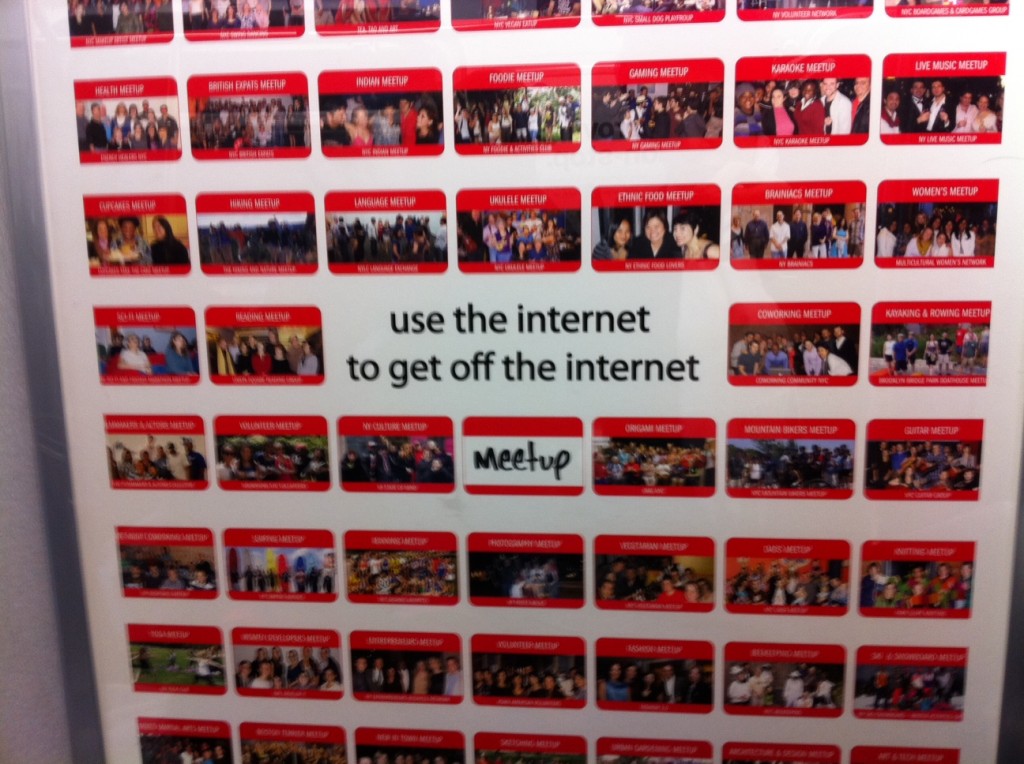 Coming from one of several hundred people who stood in line for free icecream from Coolhaus's Firefox gone Mobile truck to promote their new Android browser, guerilla marketing approaches can be highly fruitful. Plus, the icecream was delicious. A job well done all around.