Bold, Minimal Vector Icons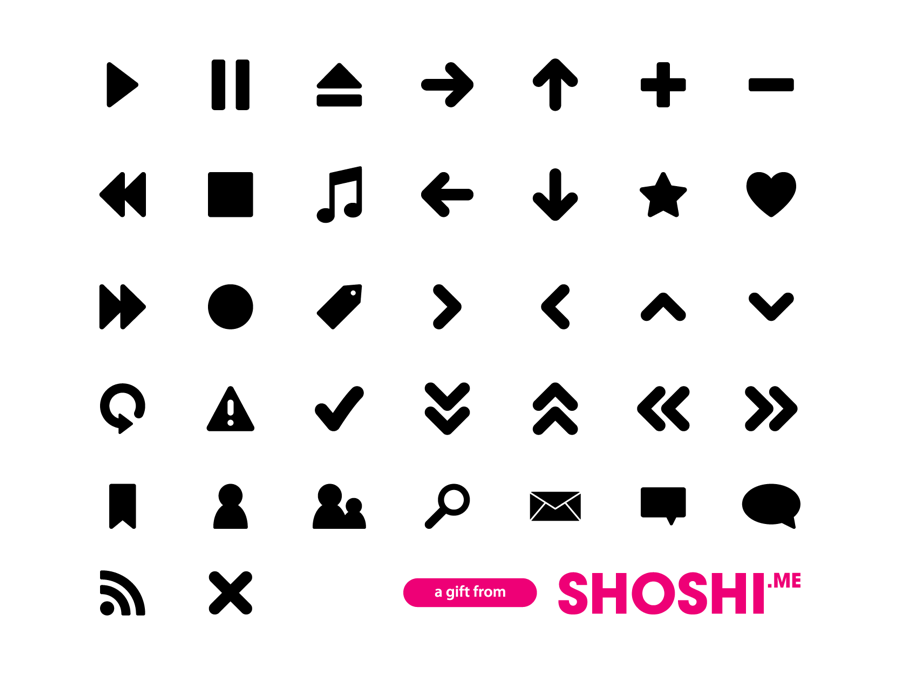 I use this icon set for my own personal and commercial projects, and I've always been surprised at the lack of fully open source vector icons. So, I'm offering these to you for free! You can use these icons for pretty much anything you can think of. Adorn your personal projects and commercial work. Revise them and redistribute them. You could even try to feed them to your tamagotchi, if it's hungry… and still alive after all these years. Whatever you do, just don't resell them for money. Please keep free things free for everybody.
It would be nice if you included a link back to this site or post. It's certainly not required, but karma points are nice and all. I keep hoping I can trade some of mine in for brownie points. Those are more delicious.
Download Here (zipped .svg file)